Where
Loving
God
meets living
life
Living Life Church exists for everyone. We believe that you don't have to get cleaned up to come to Church. In fact we believe it so much that we made it our mission statement. It says this... We are a gathering of imperfect people, connecting other imperfect people to the perfect love of God. We believe that ministry is that simple. We exist to Love God and Love People and all that encompasses.
At Living Life Church we like to hang out with each other. That's why we called our church Living Life. Because that's what we do with each other. We do Ministry with each other. Click below to check out our upcoming events!
At LLC we know everyone leads a busy life. We know that life doesn't always lead you to be home on the weekends. So we offer our Sunday Services to stream online so you don't miss out!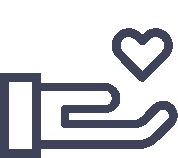 "Whoever is generous to the poor lends to the lord, and he will repay him for his deed."